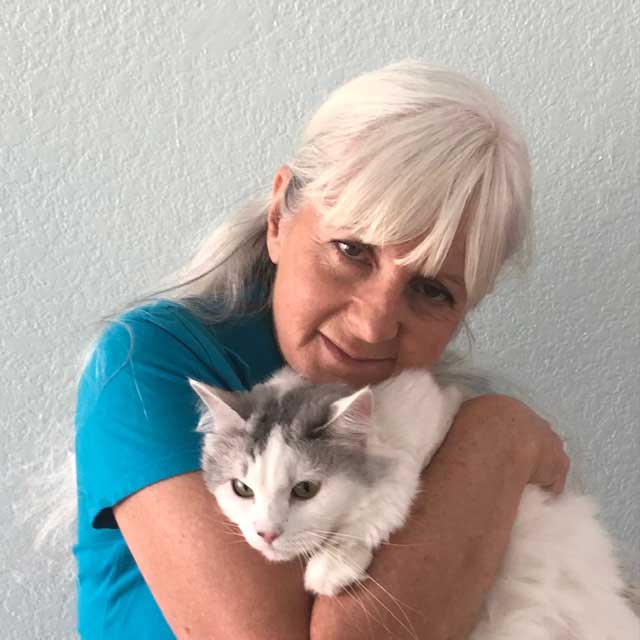 LeeAnn
I'm from Southern California, where I enjoyed a career in the U.S. Navy. After retiring from active duty service, I chose to work in pet care and I'm continuing my career with Fur to Feathers here in southwest Florida.
---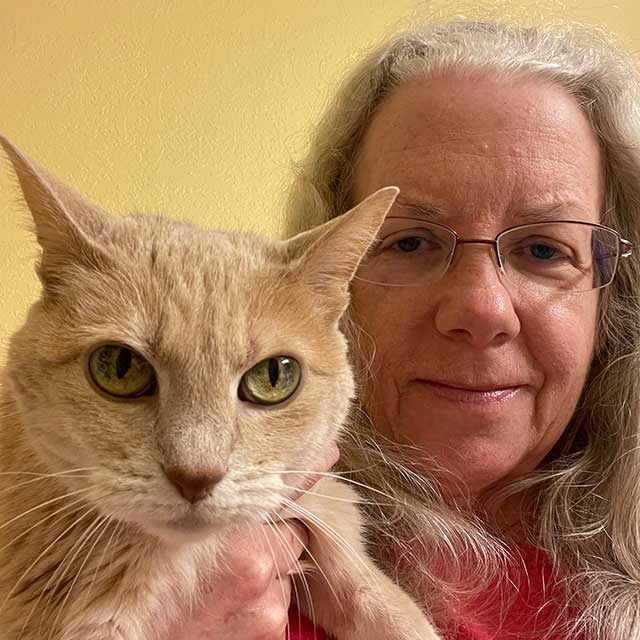 Kate
I retired from a 37 year Corporate Finance career with one of the top 5 banks and moved to Punta Gorda in 2017. I've owned cats all my life and began working for Fur to Feathers Pet Sitting in 2018. I also volunteer for the Animal Welfare League of Charlotte County (AWL), caring for the cats available in local pet stores. I've completed cat handling classes through AWL and Pet Emergency Education classes. While I do occasionally care for dogs, turtles, birds and fish, my specialty is cats as I've never met a cat who hasn't warmed up to me; in fact, many clients call me a "cat whisperer".! I enjoy getting to know a cat's personality and interacting with them, in an effort to provide the owner peace of mind while away.
---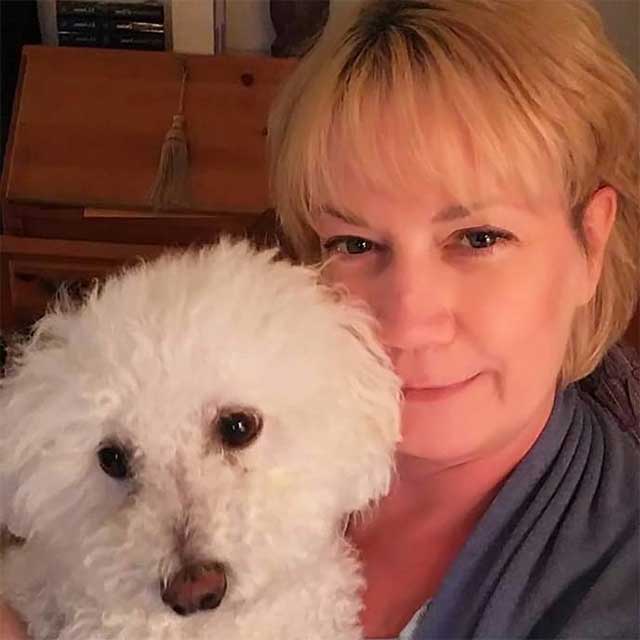 Wende
I'm from Delaware and was in banking but also pet sat. Moved to Florida 4 years ago. Started with a bank here, then decided to go back to pet sitting. I enjoy caring for our clients pets and giving them peace of mind while they are away.
---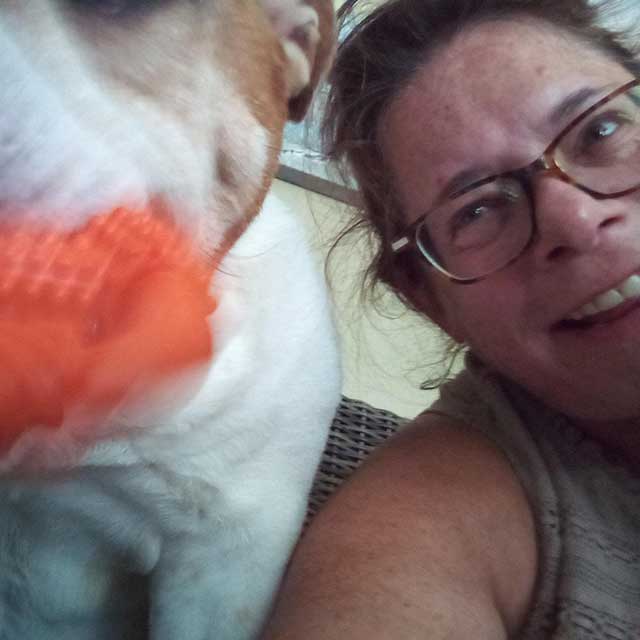 Andrea
Pet sit extraordinaire
Cats, kids and dogs know I'm a sucker. I've always had cats in my life and for the past 6 years I've been a dog walker/pet sitter. This way I get to have more pets in my life. I have lots of experience with animals including chickens, ferrets, guinea pigs, fish, and of course lots of cats and dogs, with all kinds of personalities. My main philosophy is to meet them where they are at. So if a dog is shy I give them room to know me while also making sure their needs are met. Not always but 95% of the time animals are very happy to meet me. I look forward to taking care of your babies!!!
---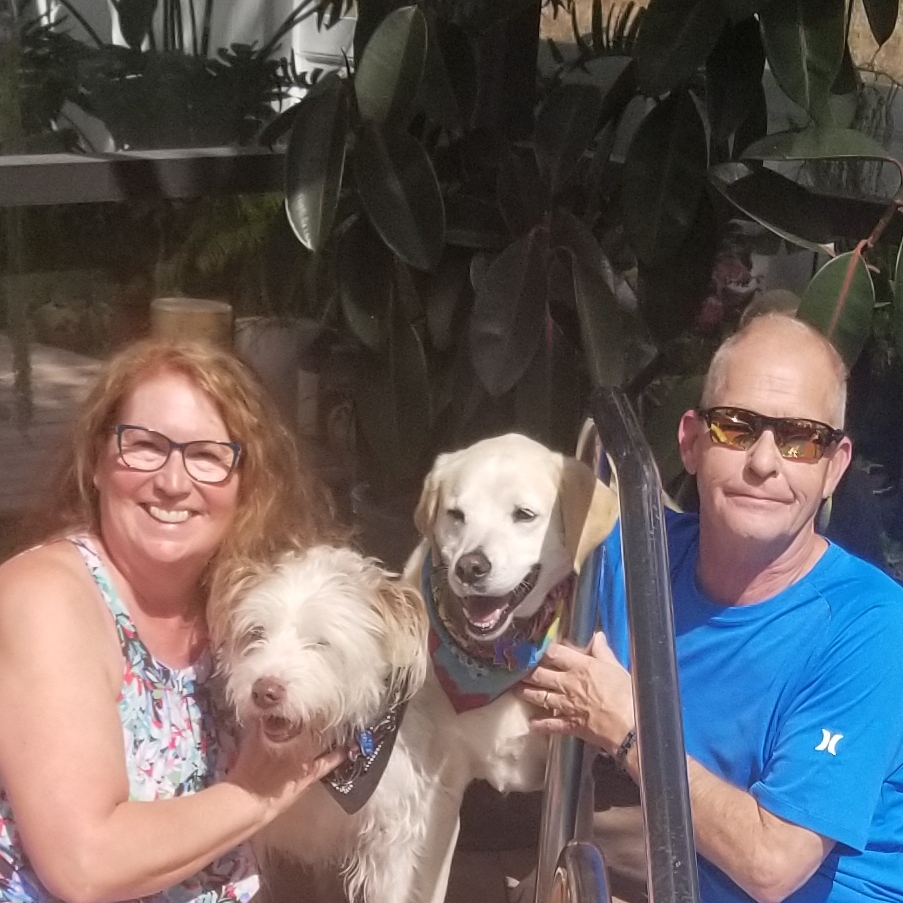 Kay Burrows
My name is Kay Burrows. I live in North Port. I have had personal experience with dogs, cats,
birds, and fish aquariums. I find great pleasure in being able to care for your pets, as if they
were one of my own. And that's a promise. My husband, Gordon and I work as a team (without
any extra charge to you). We would welcome the chance to meet with you, and the privilege of
caring for your pets!
Gordon Burrows
My name is Gordon Burrows. I am originally from South Jersey but have lived in Florida for the
past 10 years, between Cedar Key and North Port. Animals have always been a part of my life.
My mother recognized this early on when she found a mouse in my pants pocket while doing
the laundry. From that point on I have raised turtles, fish, chickens, rabbits, ferrets, iguana,
dogs and cats! Just to name a few, and look forward to meeting your special friend. Along with
my wife, Kay, we guarantee that your pet will get personal care, conversation, and love.